WINTER TITLES UP FOR GRABS
---
---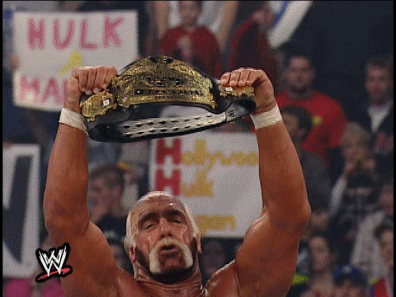 ---
The 2019 Winter season will be wrapping up this week as all the divisions, save for division 3 which finished up last Thursday, will have champions crowned. Here's a quick look at each division:
---
DIVISION 2 - CHAMPIONS - JEDI KNIGHTS
(#3) JEDI KNIGHTS vs (#4) RUSH
HEAD-TO-HEAD
Jedi Knights
2
Rush
1 (ot)
Jedi Knights
2
Rush
5
Jedi Knights
3
Rush
6
Jedi Knights
3
Rush
1
LEADING SCORERS
G
A
P
Jedi Knights
Darren Coghill
6
8
14
Rush
Kyle Kaps
13
3
16
Both these teams pulled off upsets in the semi-final round. The Rush, on the strength of stellar goaltending from Gerrit Spang, shut out top-seeded Smashville 5-0 and 1-0. The 1-0 win took until the shootout to reach its conclusion. Meanwhile, after dropping the opening game of their best-of-3 series to the Reapers, the Jedi Knights fought back to win 3-2 and then finished the series off with a 6-5 shootout victory. The Rush and Jedi Knights have met four times this year, with each winning two.
GM1 - Rush 3 Jedi Knights 2
GM2 - Jedi Knights 6 Rush 2
GM3 - Jedi Knights 3 Rush 2
---
DIVISION 3 - CHAMPIONS - VICTORIOUS SECRET
(#1) VICTORIOUS SECRET vs (#2) WOLVES
HEAD-TO-HEAD
Victorious Secret
3
Wolves
7
Victorious Secret
2
Wolves
3 (ot)
Victorious Secret
3
Wolves
4
LEADING SCORERS
G
A
P
Victorious Secret
Phil Feranac
7
17
24
Wolves
Zach Napora
7
7
16
Proving that regular season match-ups don't always predict what will happen when the games are on the line...Victorious Secret made quick work of the Wolves in their best-of-3 finals. Phil Feranac (2-4-6) and Joel Dixon (1-5-6) helped carry Victorious Secret to a lopsided championship, as Victorious Secret outscored the Wolves 13-1 in the two games.
GM1 - Victorious Secret 9 Wolves 1
GM2 - Victorious Secret 4 Wolves 0
---
DIVISION 4 -CHAMPIONS - HAGGARD
(#3) HAGGARD vs (#4) THE FARM TEAM
HEAD-TO-HEAD
Haggard
2
The Farm Team
1 (so)
Haggard
2
The Farm Team
3
Haggard
2
The Farm Team
1
LEADING SCORERS
G
A
P
Haggard
Marc Dubeau
12
8
20
The Farm Team
Jamie Umber
9
5
14
Both teams rallied back after dropping the opening game of their semi-final series'. Haggard staged off elimination with a 3-2 ot victory in game 2 over the Grilled Cheese Bandits, before winning 5-3 in the series-deciding game. The Farm Team took game 2 against the #1 seeded Mighty Ducks by a score of 3-1, then needed overtime (3-2) to advance to the division championship. The two teams have been fairly evenly matched over the course of their three regular season meetings.
GM1 - Haggard 5 The Farm Team 2
GM2 - Haggard 4 The Farm Team 3
---
DIVISION 5 - CHAMPIONS - HK ISLANDERS
(#1) HK ISLANDERS vs (#3) SOLDIERS
HEAD-TO-HEAD
HK Islanders
5
Soldiers
6 (so)
HK Islanders
7
Soldiers
5
LEADING SCORERS
G
A
P
HK Islanders
Justin Reid
15
17
32
Soldiers
Steve Babiuk
21
6
27
The top-seeded HK Islanders needed just one game to knock off Globo Gym in the semi-finals. A Globo forfeit in the opening game put HK up 1-0 in the series. They then went out and showed no mercy to the 9 Globo Gym players who were able to show up for game 2...destroying them by a 10-3 score. In the other series, the Soldiers sandwiched 3-2 and 3-1 victories around a 4-0 shutout loss to punch their ticket to the finals. The two teams have combined for 23 goals in their only two meetings of the year, with each team picking up a win.
GM1 - HK Islanders 5 Soldiers 1
GM2 - HK Islanders 7 Soldiers 1
---
DIVISION 6 - CHAMPIONS - NIGHTMARES
(#1) 7C's vs (#2) NIGHTMARES
HEAD-TO-HEAD
7C's
4
Nightmares
3 (ot)
7C's
5
Nightmares
3
7C's
5
Nightmares
4 (ot)
LEADING SCORERS
G
A
P
7C's
Kody Chalifoux
20
32
52
Nightmares
Mike Holden
11
13
24
Neither team needed the full three games to finish off their semi-final opponents. The 7C's took care of the Silver Kings by scores of 2-0 and 7-5, while the Nightmares cruised past the Cedars thanks to 7-4 and 4-2 wins. These teams met three times over the course of the regular season, and while the top-ranked 7C's came out on top in all three...two of those games needed overtime, while the third saw the 7C's take a 4-3 lead with just 19 seconds left in the second half and then finish it off with an empty-netter.
GM1 - Nightmares 7 7C's 2
GM2 - 7C's 2 Nightmares 1
GM3 - Nightmares 6 7C's 5
---
DIVISION 7 - CHAMPIONS - OUTLAWS
(#3) OUTLAWS vs (#4) KINGS
HEAD-TO-HEAD
Outlaws
5
Kings
2
Outlaws
7
Kings
2
LEADING SCORERS
G
A
P
Outlaws
Jesse Perkins
14
10
24
Kings
Mahmoud Mahfouz
9
9
18
It was spring cleaning time for both finalists as they each swept past their respective opening-round opponents. The Kings are going to need to forget about the regular season results if they hope to come out on top of this one. The Outlaws put up 12 goals over the two games in which these two faced off. The Kings countered with just 4. But, the Hyenas put up 11 in their two regular season victories versus the Kings, and Kings flipped the tables on them in the post-season...winning 5-2 and 5-1.
GM1 - Kings 5 Outlaws 4
GM2 - Outlaws 4 Kings 3
GM3 - Outlaws 4 Kings 2
---
DIVISION 8 - CHAMPIONS - SOLAR BEARS
(#1) SOLAR BEARS vs (#3) SPARTANS
HEAD-TO-HEAD
Solar Bears
0
Spartans
5
Solar Bears
5
Spartans
6 (so)
LEADING SCORERS
G
A
P
Solar Bears
Scott Doram
18
10
28
Spartans
Ace Kowerchuk
16
14
30
While both teams swept their respective semi-final matchups, the four games included three going to shootout. The Solar Bears needed shootouts in both games to dispose of the pesky Drillers. While the Spartans slipped by the Blitz via the shootout in game 1, before closing the door on the series with a 7-4 victory. Head-to-head, both matchups came in the final four games of the season. The Spartans shut out the Bears 5-0 in their first meeting, then needed the shootout to finish off the sweep.
GM1 - Solar Bears 4 Spartans 1
GM2 - Spartans 4 Solar Bears 1
GM3 - Solar Bears 5 Spartans 1
---
DIVISION 9 - CHAMPIONS - McMUFFINS
(#1) McMUFFINS vs (#2) TIGERS
HEAD-TO-HEAD
McMuffins
7
Tigers
6 (ot)
LEADING SCORERS
G
A
P
McMuffins
James Coldwell
6
11
17
Tigersat
TJ Devilla
18
12
30
Each team took the minimum two-games to reach the division finals. Having met just once, in the regular season finale...which ended up being a 6-5 overtime win for the McMuffins, it's anybody's guess as to who will come out on top.
GM1 - McMuffins 7 Tigers 6
GM2 - Tigers 1 McMuffins 0
GM3 - McMuffins 4 Tigers 3
---
DIVISION 10 - CHAMPIONS - RAMPAGE
(#2) TWISTERS vs (#4) RAMPAGE
HEAD-TO-HEAD
Twisters
6
Rampage
1
Twisters
2
Rampage
1
LEADING SCORERS
G
A
P
Twisters
Chris Rotoff
24
13
37
Rampage
Justin Bertagnolli
12
18
30
It took the full three games for each of these teams to advance to the division 10 finals. The Rampage upset the top-ranked Horsemen thanks to a 5-1 game 3 victory. For the Twisters, it didn't just take the full three games, it took overtime in each of those three games as well. Head-to-head, these teams have met twice with the Twisters winning both. The Rampage failed to score more than once in each game.
GM1 - Rampage 5 Twisters 2
GM2 - Rampage 2 Twisters 1
---
DIVISION 11 - CHAMPIONS - REAPERS
(#1) REAPERS vs (#2) PREDATORS
HEAD-TO-HEAD
Reapers
6
Predators
4
Reapers
2
Predators
8
LEADING SCORERS
G
A
P
Reapers
Dave Shaw
14
22
36
Predators
Mario Derose
8
22
30
Another pair of teams that needed to go the full distance to earn their way to the division finals. Both teams won their respective openers, lost game 2, and found a way to rally back and take game 3. Head-to-head these two teams have disregarded defense, piling up 20 combined goals over the two meetings. Each team picked up a win.
GM1 - Reapers 7 Predators 1
GM2 - Reapers 4 Predators 3
---
DIVISION 12 - CHAMPIONS - THE NINE-NINE
(#3) THE NINE-NINE vs (#4) REGULATORS
HEAD-TO-HEAD
The Nine-Nine
3
Regulators
2
The Nine-Nine
9
Regulators
1
The Nine-Nine
3
Regulators
2
LEADING SCORERS
G
A
P
The Nine-Nine
Mike Carrier
15
15
30
Regulators
Andy Pearson
12
7
19
After dropping the opening game, and then giving up the tying goal with just 1:42 left in regulation in game two, the Regulators rallied to win in overtime and then carry that momentum to a 3-1 game three victory...knocking off the top-seeded Wookies. Meanwhile, The Nine-Nine fell 2-1 in overtime in the series-opener. That seemed to spur them on, as they all over the Gremlins from that point on, winning 7-1 and 5-0 to earn their spot in the division 12 championship. The Nine-Nine and Regulators have met 3 times already this year, with The Nine-Nine earning the win each one.
GM1 - The Nine-Nine 4 Regulators 3
GM2 - The Nine-Nine 3 Regulators 2
---
DIVISION 13 - CHAMPIONS - MAD DOGS
(#1) MAD DOGS vs (#3) SLIGHTLY ABOVE AVERAGE
HEAD-TO-HEAD
Mad Dogs
4
Slightly Above Average
3 (so)
Mad Dogs
2
Slightly Above Average
3 (so)
LEADING SCORERS
G
A
P
Mad Dogs
Andrew Swanson
14
16
30
Slighty Above Average
Alex Semchuk
16
9
25
Each team needed a third game to secure their spot in the finals, and both teams got production out of their top-scorers to get there. Andrew Swanson recorded 6 points (4-2-6) including the series-clinching goal to help his team get past the Thunder Buddies. While Alex Semchuk picked up 7 points (4-3-7) including a 3 point outing in the series finale versus the No Dekes. The two teams split the season series with both picking up a shootout win.
GM1 - Mad Dogs 1 Slightly Above Average 0
GM2 - Mad Dogs 6 Slightly Above Average 1
---
DIVISION 14 - CHAMPIONS - BLAZERS
(#1) CANADIANS vs (#2) BLAZERS
HEAD-TO-HEAD
Canadians
0
Blazers
4
Canadians
4
Blazers
1
LEADING SCORERS
G
A
P
Canadians
Quin Dutton
7
9
16
Blazers
Justin Hjuould
6
7
13
With just three teams qualifying for the division 14 playoffs, the league took a different approach and had the teams square off in a mini-round robin, with the team having the top record earning the division crown. The third team, The Eh Team came into these playoffs having not won a game in two years. They left with that fun stat still intact. During the regular season, the Blazers shutout the Canadians by a 4-0 score. Their second meeting saw the Canadians turn the tables on the Blazers, walking away with a 4-1 win. Monday nights game will be a winner-take-all scenario, thanks to both teams having already knocked off The Eh Team.
Blazers 3 Canadians 1