OPENING NIGHT
---
---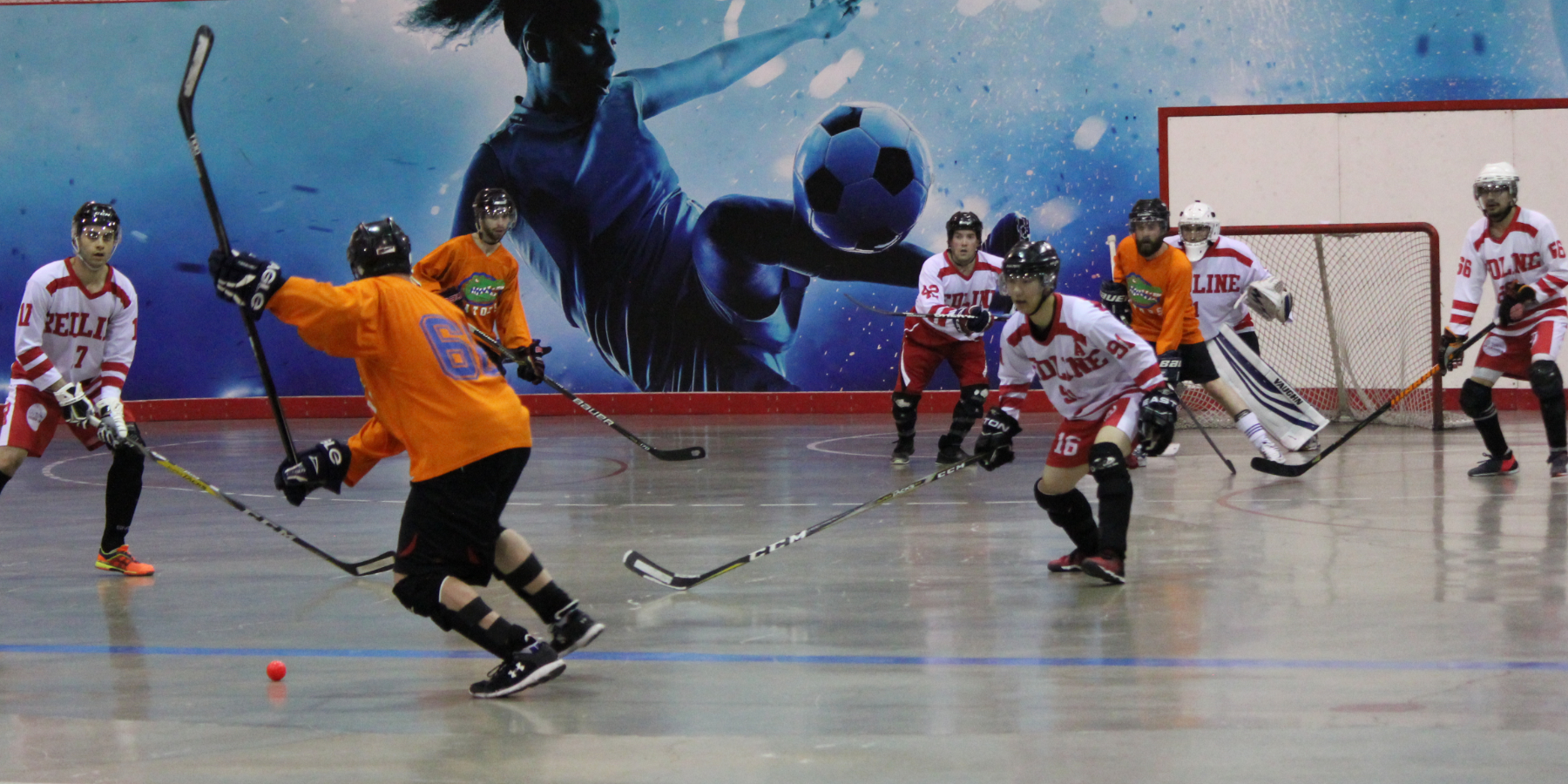 ---
Ball Hockey Edmonton's 2018 Summer season officially got underway last night with a slate of 18 games split between the East and West Soccer Centres. The 7 pm games began with a moment of silence to honor those impacted by the tragedy involving the Humboldt Broncos hockey team. A Go Fund Me page has been set up to help raise money for the players and family affected. You can reach this page by clicking on the banner on our homepage.
Last night's big match-up saw the Tier 1 National Champion Savages square off against the Tier 1 Provincial Champion Top Whale, an epic battle that lived up to its billing. The Savages stormed out to 2-0 and 3-1 leads, only to watch the Whale respond with 3 straight goals in the second half to pull ahead 4-3.
With less than 3 minutes to play in regulation, Jeff Reinprecht tied the game up...and it looked like overtime was looming. However, not even 15 seconds later, Brandon Forbes...a player who only 8 months ago helped the Savages earn their National Championship, buried the go-ahead and eventual game-winning goal for Top Whale.
Last night's top scorer was Daniel Cordeiro of Team Pending (div 2). Cordeiro's 2 goal, 3 assist performance paced Pending to an impressive 8-2 victory over the Cobras.
The night's only shutout belonged to Johnny Tisi of the division 11 GWOP's. Tisi turned aside all 7 shots as the GWOPS cruised to a 7-0 victory over the Puppers.
Tonight is an off night for BHE, as they continue to close out the Winter Playoffs. The Summer season will be back in action Wednesday, once again with 18 games on the docket.